The security of your system landscape is key for your organizational success. Your systems house anything from trade secrets to production processes, sales and other key areas of your daily business.
With our holistic expertise in SAP security we guide you to guard your processes and data by getting the most potential out of SAP Solution Manager and ALM tools.
The SAP cyber security and data privacy in the Security Dashboard are aligned with the NIST (National Institute of Standards and Technology Cybersecurity) framework, which addresses the identifying, protecting, detecting, responding and recovering functional areas.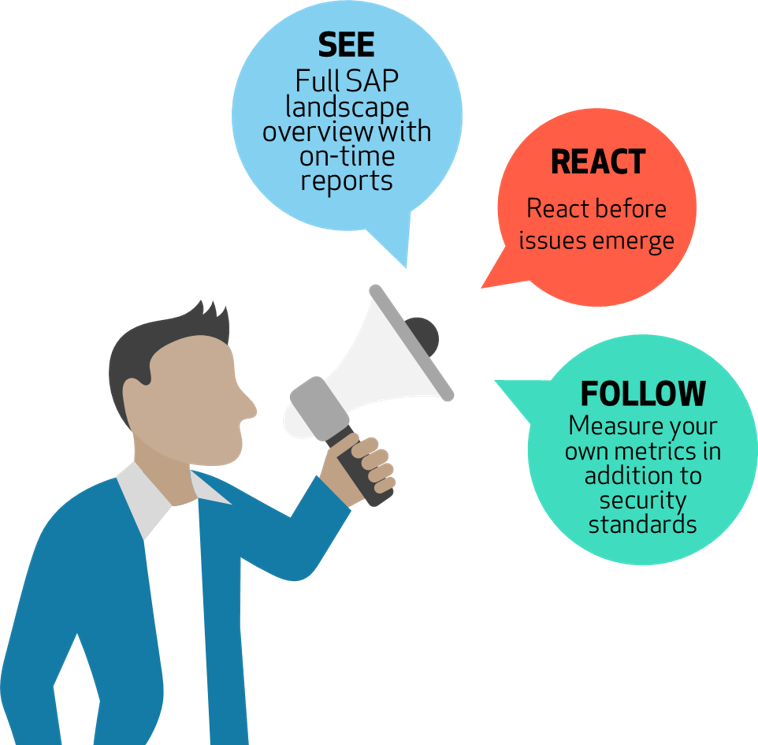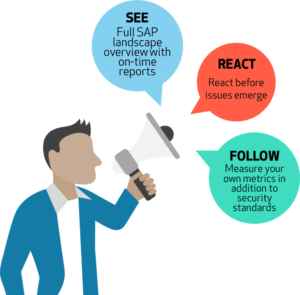 Security Dashboard
Standard and Critical Baseline
SAP Security Notes check
Login to personalized Dashboard
Email Alert
Security Dashboard
Standard, Critical and Extended Baseline
Customized Security Metrics
Login to personalized Dashboard
SAP Security Notes check
Email Alert